The Ellen DeGeneres Show Season 1 Episode 174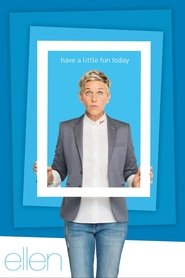 The Ellen DeGeneres Show Season 1 Episode 174
The Celebrity Apprentice
The Celebrity Apprentice
The ultimate sixteen-week job interview where eighteen Americans compete in a series of rigorous business tasks, many of which include prominent Fortune 500 companies and require street smarts and intelligence…
Status: Returning Series
Street Outlaws: Memphis
Street Outlaws: Memphis
Street Outlaws is traveling to the toughest, meanest and wildest streets in the South, as it heads to Memphis to spotlight JJ Da Boss and his team of family and…
Status: Returning Series
TKO: Total Knock Out
TKO: Total Knock Out
This obstacle course competition features people from all walks of life, where one player races through daunting obstacles while four other contestants are manning battle stations along the course, firing…
Status: Returning Series
The New Yorker Presents
The New Yorker Presents
A groundbreaking series that brings America's most award-winning magazine, The New Yorker, to the screen with documentaries, short narrative films, comedy, poetry, animation, and cartoons from the hands of acclaimed…
Status: Returning Series
Muppet Babies
Partners in Crime
Partners in Crime
Set in a 1950s Britain rising from the ashes of the Blitz into the grip of a new Cold War, our beekeeping duo stumble into a world of murder, undercover…
Status: Ended
Star-Crossed
Star-Crossed
When Emery was 6 years old, an alien spacecraft crash-landed in her small town. Whether they came in peace or with more sinister intentions didn't matter: a fierce battle erupted…
Status: Canceled
Vagrant Queen
Vagrant Queen
Elida, an orphaned queen who refuses to accept her true title, prefers to scavenge and get into scrapes throughout the galaxy as the Republic government seeks to snuff out her…
Status: Returning Series
Celebrity Name Game
Celebrity Name Game
Celebrity Name Game is an American syndicated game show which premiered on September 22, 2014. Based on the board game Identity Crisis (created by Laura Robinson and Richard Gerrits), the…
Status: Returning Series
The Voice Kids (FR)
The Voice Kids (FR)
Not Available
Status: Returning Series
Megafactories
Megafactories
Ultimate Factories also known as Megafactories is an American documentary television series that premiered in 2006 on the National Geographic Channel. The program explores the inner workings of factories worldwide….
Status: Returning Series
Looking for Leia
Looking for Leia
Looking for Leia is a seven part docu-series about women as well as non-binary fans who found identity, connection, and purpose in their love of the galaxy far, far away.
Status: Returning Series